Fashion Predictions for 2019
With the new year just around the corner everyone is frantically making their resolutions, checking their horoscope, and…updating their closet? If you're in the fashion industry, it's very likely you have or are looking to do so. But what trends are around the corner in 2019? What are some things we can expect to remain strong, fade away, or burst into the picture?
Long Live the 70's
Or anything vintage-inspired for that matter. But bell bottoms, overalls, corduroy skirts, and jumpers in particular all enjoyed their time in the spotlight this year. I don't see this ending anytime soon with the wearable, colorful fashion preferences in California were the photography and videography community is very strong. The question is – what vintage trends will be next to take the spotlight? Who thinks pearls are going to claim their place in the fashion realm again?
While the reign of the unicorn and rainbow eyebrows came and went, the eyebrow will continue to go strong. The artful interpretations of these arches will probably remain few and far between. I predict we'll continue to see bold, fierce, yet polished brows that command attention to piercing eyes in numerous fashion campaigns. Why? A well-done brow holds the power to take any photo from "blah" to "ah" as it draws the focus to the most powerful human element in the overall image. I mean after all, your eyes only have one – erm, two – frames.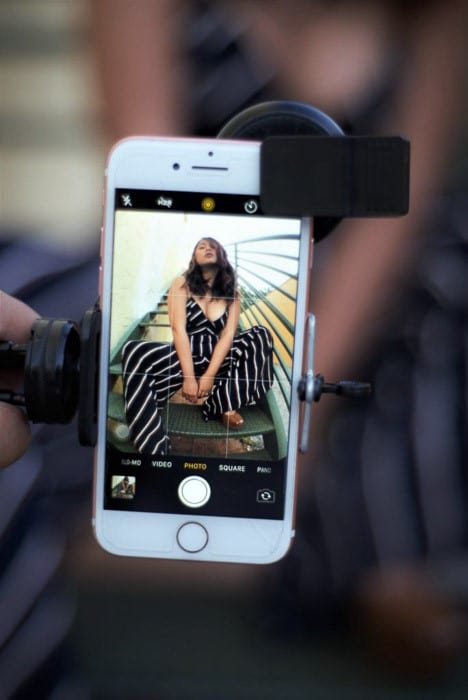 Technology advances, the rise of social influencers, and the never-ending rise in Instagram fashion pages equals only one thing. Higher quality iPhone photos! This trend has been infamously embraced by the many Instagram models who rather than paying a photographer, have their boyfriend behind the (smartphone) camera. Entrepreneurs have the power to advertise their own brands, models have the power to take their own submission photos, and every person has the means to become a "photographer." While this may pose a threat to the traditional photography community, I think it's safe to say this is a trend that is here to stay.
"Oh, I have a personal stylist for that." Something many of us wish we could say, but few people can. That's not stopping millennials and fashion addicts from piecing together their own looks. With the ever-changing trends and rapid-fire style releases I think 2019 will find fashionistas reaching into their beauty boxes to think outside of them. This will be a year to become more resourceful and innovative. Consumers will continue to not only consume – but produce for themselves.
Isn't creativity most of the fun when it comes to defining your personal style?
Who else is happily guilty of taking your lacey bralettes and bodysuits outside the bedroom? I, for one, am so excited for this new style "do." When executed well this trend can be daring, feminine, and edgy. One of my personal favorites is to take a lacy camisole or bralette and top it off with a blazer or leather jacket. Can you say instant style turn-on? 2019 will have more people revealing Victoria's Secret in their everyday apparel.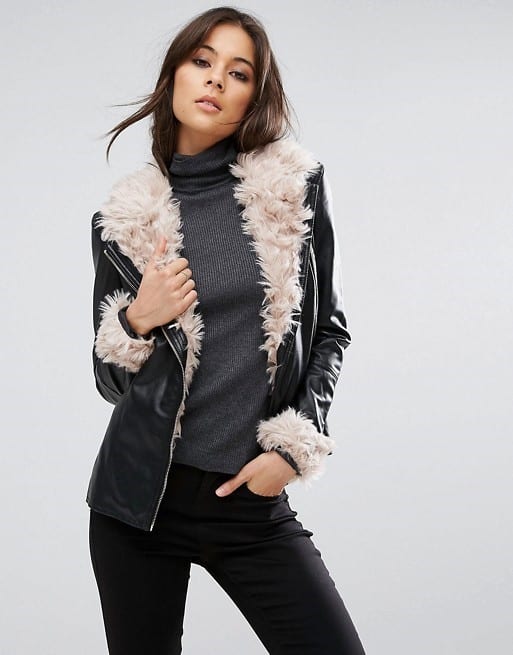 It's a fact – nothing makes a statement like a fur neckline or a glistening leather handbag. But it's no secret that veganism and the fight against animal cruelty is on the rise. Fashion is going to reflect this. We'll continue to mimic these style staples but the authentic animal products will become yet more far and few between. Unless you're willing to go digging through the aisles at the thrift store for some older pieces in good condition, you can kiss that rabbit-lined coat goodbye.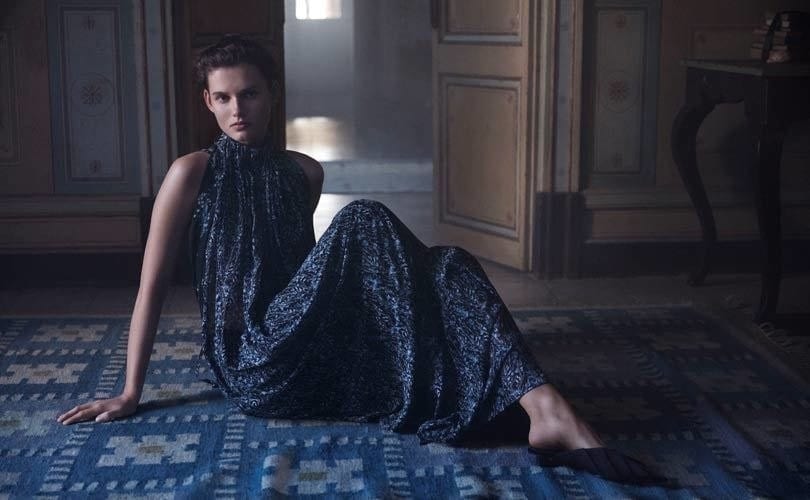 Would you have guessed this piece by H&M has recycled silver and econyl woven into the textile? This is a refreshing turn from the "fast fashion" industry our clothing market has become. Our nation is producing/purchasing clothing at an alarming rate for the consumers, leading to excessive amounts of waste as trends change, styles fade, or poorly-constructed fabrics wear out. The environmentally-conscious community is going to make some moves here. I predict 2019 is going to continue in advances of recycling, upcycling, and re-using in its designs. Big labels are already doing it, and I'm excited to see where it takes us.



What do you think is in store for the fashion of 2019? What trends would you like to see take the runway? What pieces are beginning to fill your closet at the turn of the new year? Let us know in the comments below!
Until next time,
Ashley BeLoat
Print | Runway | Television | Voiceover
@ashleybeloat

Model: Ashley BeLoat
Photographer: Dan Mahar Photography
Hairstyling: Gretchen Gramlich
Makeup Artistry: Briana de Bengson
Wardrobe: Lin Exclusive by Yong Lin
Published in ELEGANT Magazine
Image Sources
Bell bottoms image. She Magazine, 25 May 2018, www.shemagazine.ca/fashion/that-70s-look/
DIY style. Fashion Trend Seeker, 9 January 2018, www.youtube.com/watch?v=icNlx0O77-s
Eyebrow beauty headshot. Luulla, 8 January 2018, www.luulla.com/article/89/Prom-Makeup-Looks-Based-on-Your-Dress-Styles
Faux fur and leather jacket. Asos, 2018, www.us.asos.com/missguided/missguided-black-faux-fur-detail-faux-leather-jacket/prd/8470811
iPhone photo image. Chad Verzosa, 2018, www.expertphotography.com/12-tips-smartphone-fashion-photography/
Recycled fashion photo. Fashion United, 26 March 2018, www.fashionunited.uk/news/fashion/h-m-uses-recycled-silver-econyl-in-its-conscious-exclusive-collection-2018/2018032628827
Wearable lingerie studio image. Kat Rappaport, Spring 2018, www.katrappaport.com/vs-spring-2018-very-sexy-how-to-wear-it/