Modeling – A Full-Time Career?
How many hours per week would you guess I work as a model? Twenty-five? Thirty? Maybe forty-five? I've mentioned this before, but many of you still may not know that I'm also a full-time registered nurse. How does that affect your estimate? Would you guess I spend more along the lines of ten or fifteen hours per week on my modeling career? Well the answer… *drumroll* … I unfortunately can't tell you. It isn't a secret (if it is, well it's a secret even to me), it's simply that the answer is far too complicated to measure in hours. Why is this? A model's job is to simply show up, pose/walk, get a good picture, and leave…right? Very wrong. Today we'll discuss why a model never truly goes off the clock.
Appearance Are Everything –
This applies in the literal and theoretical sense. Yes, our appearance is our job to a certain extent. This means every bite we eat, every workout (or lack thereof), every skin care ritual, and more is part of "our work." This isn't to say we don't or shouldn't enjoy a no makeup day or a cheat meal now and then, but we are accountable for keeping ourselves up at all times so we are ready when the camera starts clicking.
But appearance matters in more ways than one… What we are and how we look matters, but also who we are.  More importantly, who other people perceive we are. The message we transmit to everyone around us is every bit – if not more so – crucial to our work. Brands, agencies, and photographers are all watching to see who we are, what we stand for, and how we carry ourselves. In our line of work, the interviews never end. The judging never stops. Every model needs to be mindful of how they live. There will come a time when the camera clicks and we aren't looking.  We have to ensure that if it does, it captures something the CEO of GUESS, or Givenchy would want representing their brand.
Model: Ashley BeLoat
Photographer: Ben Zheng
HMUA: Lauren DeCosimo
Earrings by Happily Ever Borrowed
Black Raven Gown by Xiaolin Fashion Designer
Red Stingray Leather Purse by Giovanna Barrios
Photoshoot hosted by Expressions Glamour Club
In a world where the goal is to never take the same picture twice, it shouldn't be surprising to know that models travel very frequently. During my career I have shot in New York City, Philadelphia, Jamaica, Puerto Rico, the Cayman Islands, on the decks of cruise ships, private islands, and around the state of Florida. Drive time alone adds up very quickly!  It still baffles me how little time I spend at home and how much time is spent living out of suitcases.
Not only do the trips in themselves take our time but preparing for them as well. We all have lives outside of work we must see to before leaving.  Travel arrangements must be meticulously made. Wardrobes must be planned.  Extra bookings must be secured. Budgets must be carefully laid out to ensure we return with a profit and all expenses are expected. Is your head spinning yet? Mine is.
As models, we often supply our own wardrobe. Designer garments often require very specific undergarments. Schedules need to be thoroughly thought out to ensure punctuality at call time. Ensuring all of these details are in order adds even more to the plate.  Sometimes it takes entire days to fully prepare these things.  When I travel to New York, I often bring designer garments from my collaborators in Florida. But it isn't that simple! They are located all about the state.  I will often spend entire days driving across the state picking up/dropping off garments and accessories. Am I happy to do it? Yes.  Is it time-consuming? Absolutely.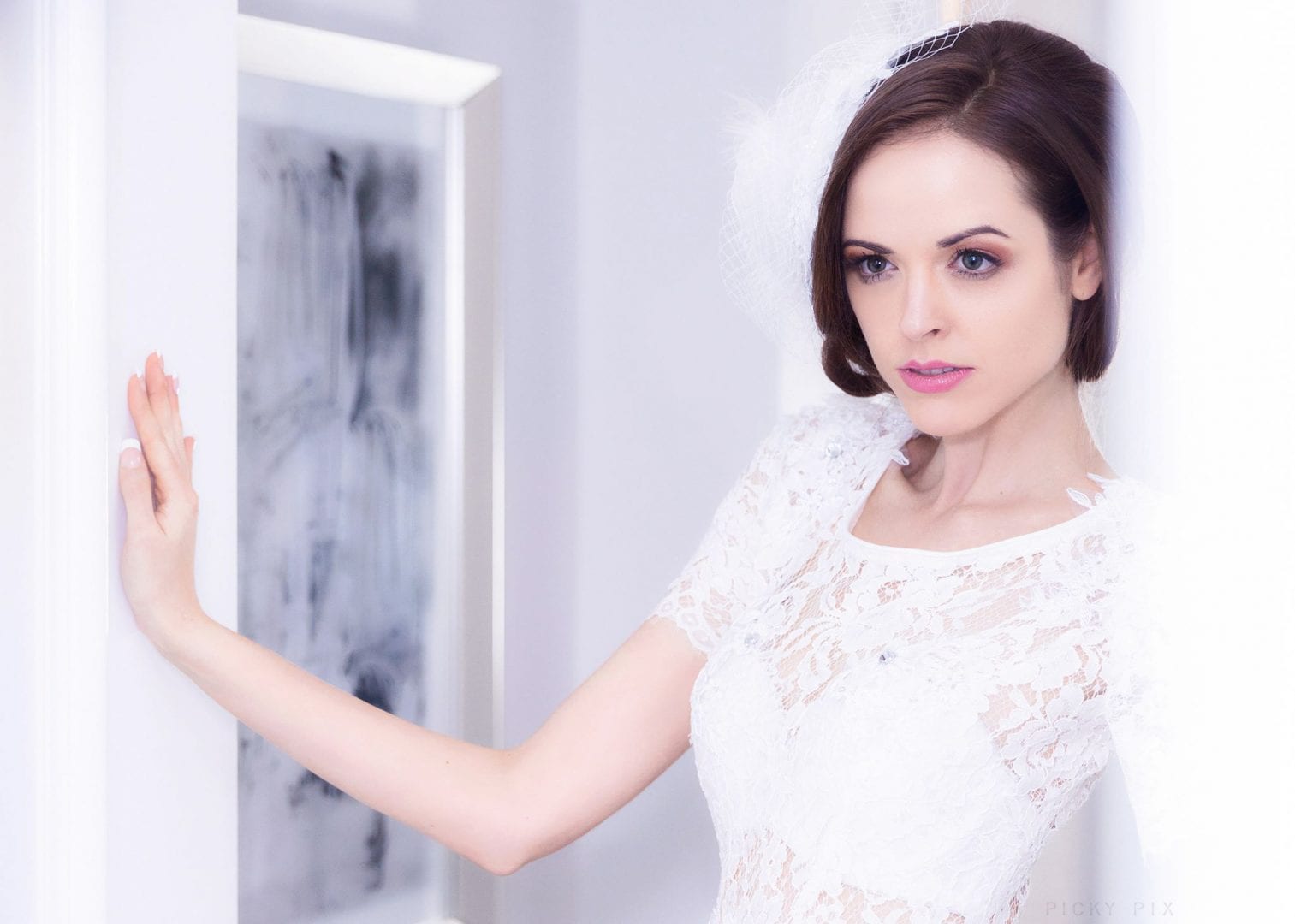 Model: Ashley BeLoat
Photographer: Christian Mathe – Picky Pix Photo
HMUA: Lauren DeCosimo
Wedding Gown by Yong Lin Bridal
Photoshoot hosted by Expressions Glamour Club
Keeping Your Presence Present –
Lastly – and certainly far from least – the never-ending messages, emails, and phone calls!  I will never forget my current record of 96 messages/notifications in one day.  This is Facebook alone!  Not including texts, phone calls, or emails!  The wise model looks into every opportunity before making a decision, and is often expected to stay in close contact for upcoming jobs during the planning phase.  Prompt, professional responses are crucial to booking work. You never want to give the impression that you don't care about or appreciate an opportunity.
The second part to this section of work is social media.  A model needs to keep his/her name in the photography community.  We need to prove that we are constantly out there booking work and representing brands. We need to work with new people, in new places, for new markets… The goal is to show that we are desirable and capable of being in high demand. Just like any other line of work, modeling is a profession.  A model needs to prove they are active and working.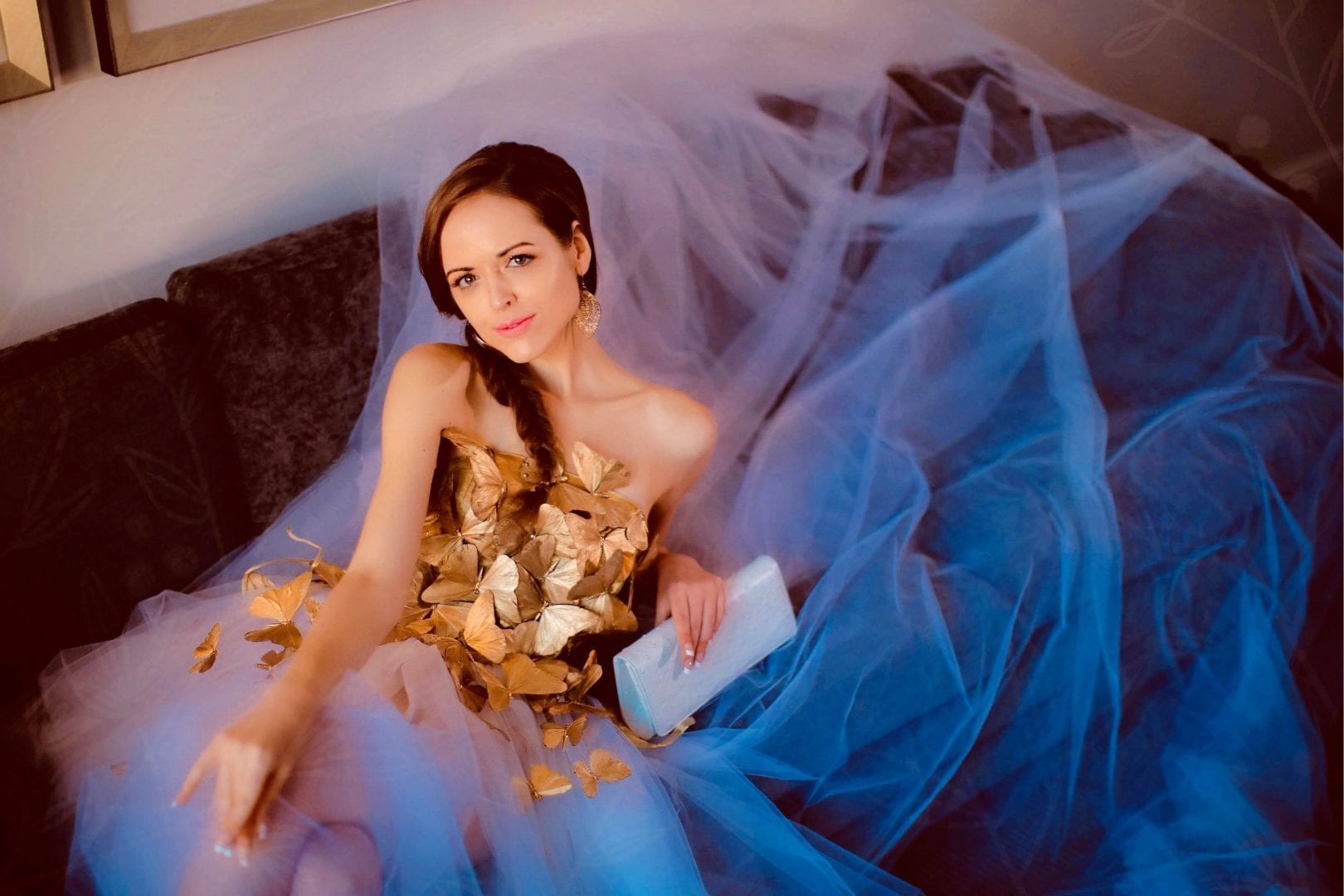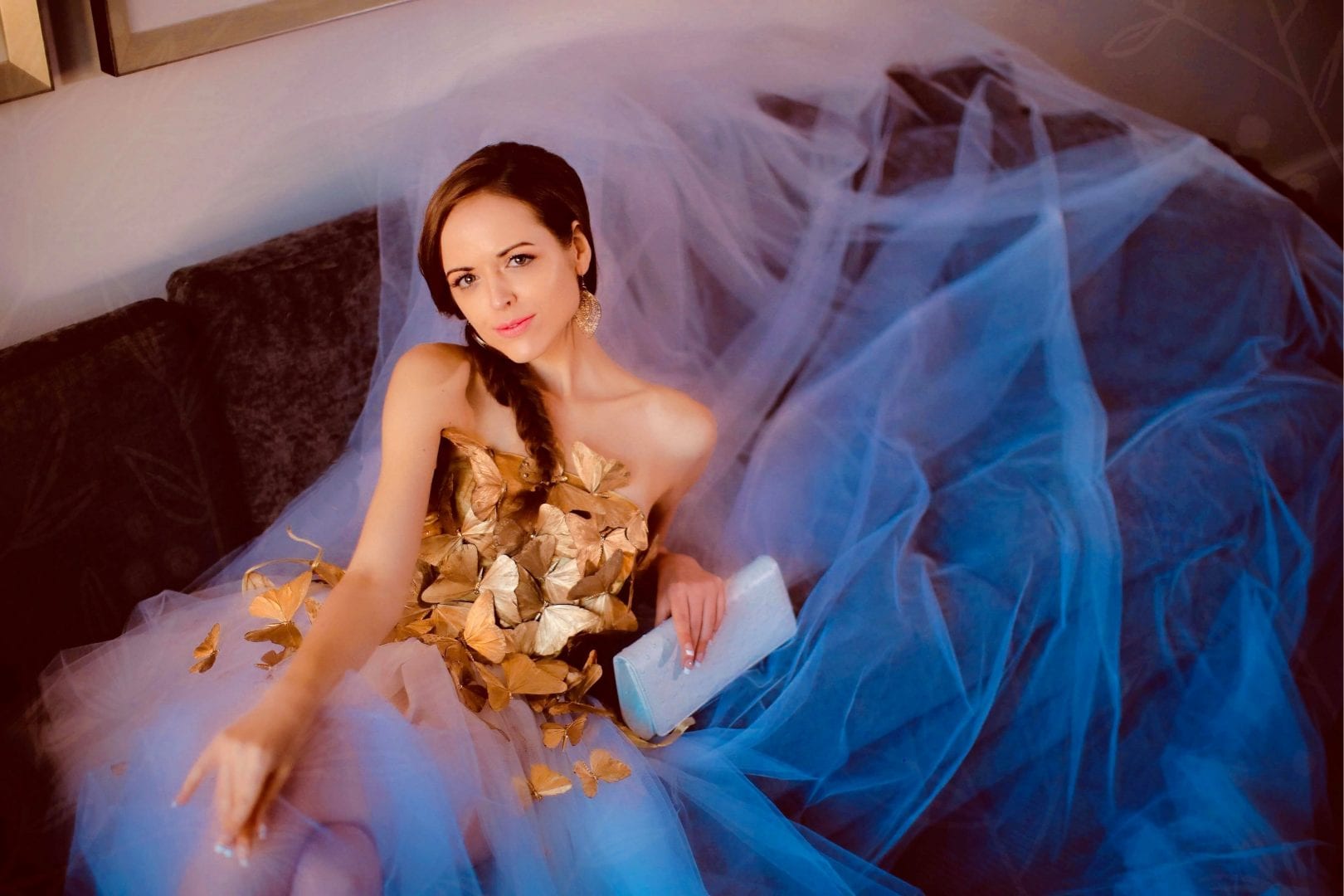 Model: Ashley BeLoat
Photographer: Ben Zheng
HMUA: Lauren DeCosimo
Butterfly Gown by Xiaolin Fashion Designer
White Ostrich Clutch by Giovanna Barrios
Photoshoot hosted by Expressions Glamour Club
What do you think of this breakdown?  Do you agree that modeling is a job you can never clock out from?  Do you feel this is an accurate representation of how we spend our time?  Let us know your thoughts in the comments below!
Until next time,
~Ashley BeLoat
Print | Runway | Short Film | Live TV