Building A Strong Portfolio
Over the past few weeks I've received many messages asking me how to start out in the fashion industry.  This question has been asked of me by models, makeup artists, photographers, and designers.  Though the answer varies slightly based on the beginning professional's area of expertise, one piece of the puzzle remains the same – portfolio.  A portfolio is an artist's resume.  An oversized comp or business card.  The job application you want potential clients to be unable to turn down.
I will be addressing this topic from the perspective of a model, but the concept remains the same for professionals of other crafts. The point of building a strong portfolio is building experience and producing proof of this experience – all while striving to be more competitive than your existing competition. Just as you cannot expect to secure a job without a competitive resume, a model will not advance without an ever-improving portfolio.  So where to begin?  How do you build your portfolio so you can represent more brands and walk more runways?  Well, I will be happy to share with you how I built mine.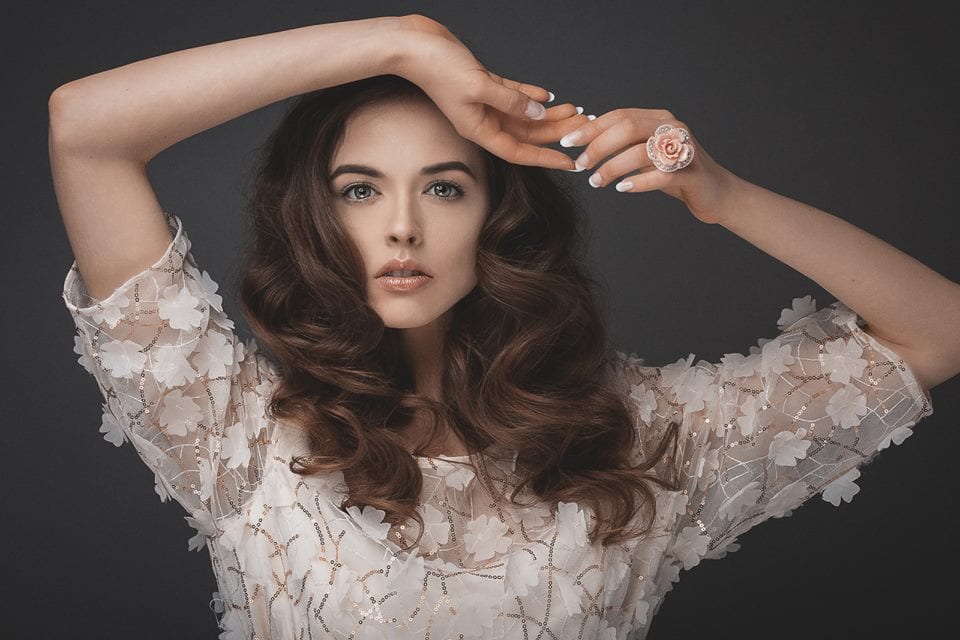 Model: Ashley BeLoat
Photographer & Makeup Artist: Ina Pandora – www.inapandora.com
When you are setting out to make your mark in the modeling industry, remember that you are in essence applying for a job.  There is one little catch though – the interviews never end.  You will constantly be attending casting calls and consistently having to prove yourself the best one for the job.  If you haven't discovered already, you will soon learn that the competition in the fashion world is quite fierce thanks to major influencers like Tyra Banks and Coco Rocha.  The standards are climbing while applicants continue to diversify.  Now models have a wider population of individuals more talented than ever they must consistently beat out to secure the next booking.  Our resumes have to be strong, our applications attention-grabbing, and our impressions lasting.
As the saying goes, opportunity does knock… But often we must knock on many doors searching for it.  This is precisely what I did in my quest to build a portfolio.  The idea of waiting for shoots to fall into my lap was unappealing and quite honestly unrealistic.  I realized it was my responsibility to create my own go-sees and casting calls.  I began messaging photographers in my area offering my services "TFP" (time for print).  This term became very well known to me as it meant I was offering my services as a model in exchange for the pictures produced from the shoot.  Many photographers declined my offer due to my lack of experience.  Others tried to take advantage of me and gave me an ultimatum of posing nude or in overtly sexual ways.  Naturally I declined this oh-so-generous offer for work, realizing this was not the type of work I would want to show to my future children or brands such as GUESS, Covergirl, or Forever 21.  Thankfully, every once in a blue moon I would connect with a photographer that was happy to have an inexperienced girl in front of her camera pretending to be a high school senior doing a portrait session.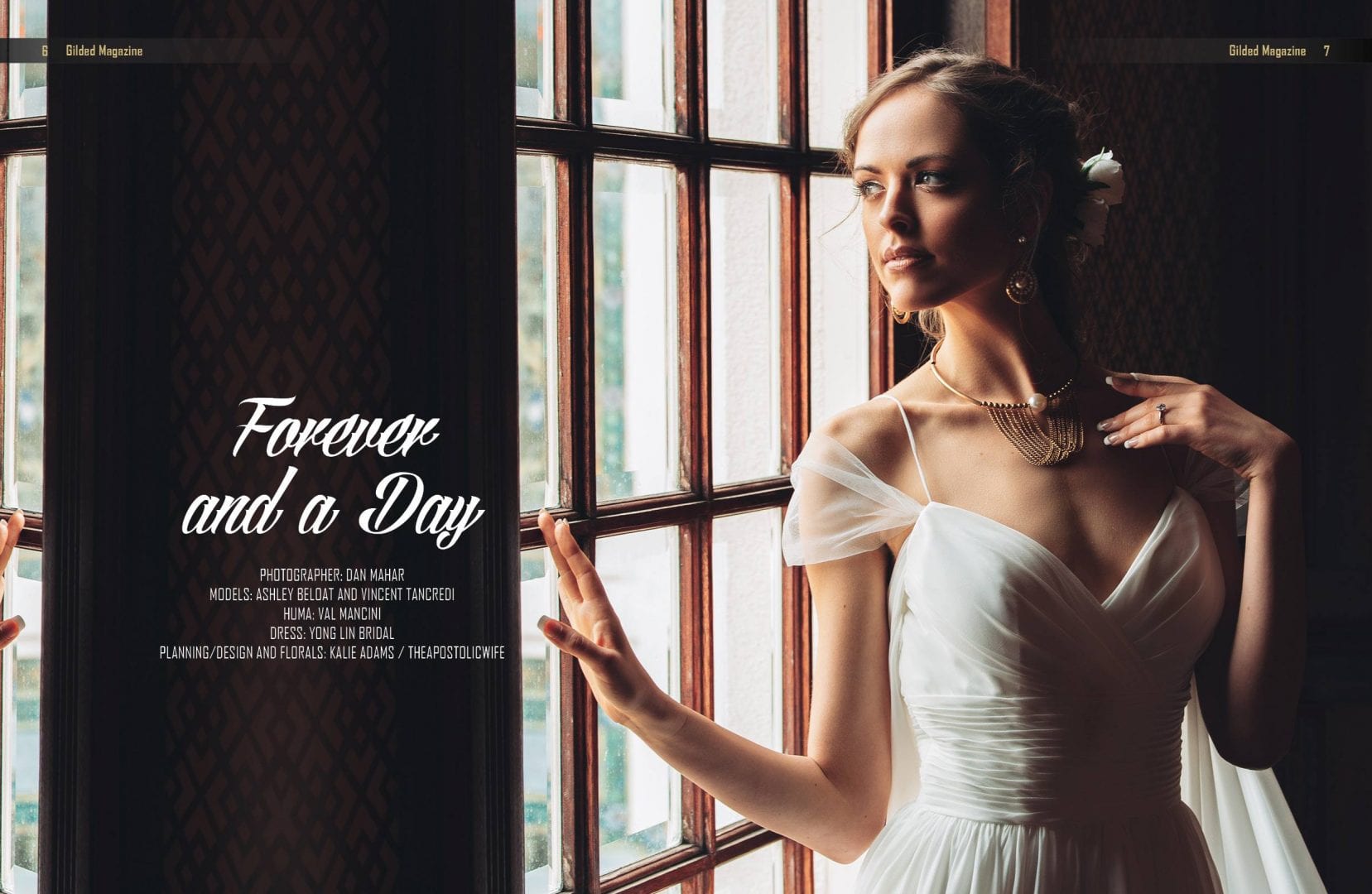 Model: Ashley BeLoat
Photographer: Dan Mahar – www.danmaharphotography.com
Designer: Yong Lin Bridal – www.yonglilnbridal.com  
Makeup Artist: Val Mancini – www.valmancini.com
Published in Gilded Magazine – www.gildedmagazine.com
As an unrepresented model I was my own manager, agent, makeup artist, stylist, and everything in-between.  I took the responsibility upon myself to make my shoots happen.  Every day I asked myself how I was going to take another picture that was better than the few I already had.  I worked to make my inexperienced self more competitive by watching posing videos, practicing makeup techniques, and supplying all wardrobe/props for the bookings I was lucky enough to obtain.  The more experience I got, the higher the quality became of the people willing to work with me.
I continued to consistently display my work on social medias like Facebook and Instagram.  Keeping your name and face present in the highly-saturated fashion community is the only way to have a chance at continuing this adventure alone.  One important key about posting photos is to give credits to everyone involved.  Tag your photographers, makeup artists, and designers (if you have them).  Sing the praises of your collaborators.  This will make you even more attractive to future prospective collaborators.  Think about it…nobody wants to work with someone who will share the work without giving credits to all the hard labor everyone behind the scenes has poured into it.  Remain thankful, humble, professional, and with an attitude that makes people talk about you in a good way.
Model: Ashley BeLoat
Photographer: Carlie Chew Stephens – www.carliechewphotography.com
Makeup Artist: Nicki Marie Makeup Artistry
Another thing to note with self-marketing is that consistency is key.  I still strive to post at least one thing every day from a shoot or show.  Sometimes this means getting up at 4 a.m., other times it means sitting down after a long drive ignoring my dinner…even if I last ate at 6 a.m. and it is 8 p.m. at night.  Eventually I no longer had to reach out to obtain bookings — photographers and brands began coming to me.  As my services became the ones being requested, I gradually became the one getting paid for my work.  I still do TFP when the resulting work is worth it, however I end up in a position where I must often decline requests to work for free.
The images you have seen throughout this article may look familiar.  I have included many of them before and decided to include them once again for the fact they are some of the first I submit in casting calls.  My submission photos are tailored to the part being cast, and these are some of the favorites I often gravitate to.  A strong submission requires a variety of headshots, full-body, and diverse posing complete with clear visibility of the face. A portfolio that checks these boxes will surely help you stand out amongst the ever-thickening crowd.
Did this clear some of the mystery behind getting started?  What other questions do you have from a beginner's perspective in the industry?  Let us know all your thoughts in the comments below!
Until next time,
Ashley BeLoat
Print | Runway | Live TV | Short Film | Voiceover
Instagram: @ashleybeloat
Facebook Page: https://www.facebook.com/Ashley.BeLoat.images/notifications/