If you follow my bi-weekly posts on a regular basis, you have probably noticed this post has been late.  For this I apologize, but hope the internet will understand as I have needed to do something I have not done in quite some time… Take a step back.
A time out.  A breather.  A good week to recollect my thoughts and energy.  A few days to tend to other things that required my attention.
It isn't just artists who are faced with this occasional dilemma.  Our society is one that praises workaholic tendencies.  Relationships die, health suffers, and families fall apart because of the one thing we simultaneously love and hate – work.  Work is our security.  For some of us, it's our value and self-worth. For the lucky ones, work and life passions are one and the same.
Hard work is a wonderful way to live.  Where hard work exists, success, achievement, and new adventures often follow. But when does dedication and motivation cross the line?  When is it time to slow down?   We are often the last ones to see when work has begun to take a toll on our lives.  Today I challenge everyone to carefully evaluate for these warning signs that you may need to take some time to reinvest in yourself.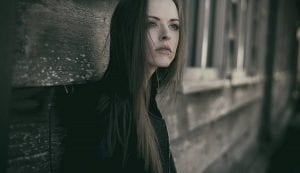 Photographer: Bjoern Hoppen – www.bjoernhoppen.com – IG: @bjoern_hoppen
Model: Ashley BeLoat- IG: @ashleybeloat
Makeup Artistry: Briana de Bengson – www.beautybybriana.com – IG: @beautybybrianamua
Your relationships are not the same –
Familial, romantic, platonic – any and all relationships count. Maybe you have not been spending the time with your family that you once did.  Maybe you haven't had room in your busy calendar for date nights.  Maybe you don't meet your best friend for Saturday brunch like you used to.   You may be left feeling distant from these once significant people in your life.  It may suddenly hit you that the people who once stood by your side are back where you left them as you journeyed on to something more.
What was once exciting is now disinteresting –
Have you buried yourself in projects, pursuits, and goals that you were very determined to reach?  Did these things once promise you fulfillment and success?  Maybe to a degree they have delivered, but over time they've left you feeling empty and alone.  The tasks that once gave you a thrill now require immense focus to complete.  The everyday is no longer stimulating enough for you, and you feel as if you're sleepwalking throughout the day.
Your health begins to suffer –
You discover new aches and pains you did not notice before.  Your body changes in ways you never would have thought. You can't sleep through the night no matter how many sheep you count.  Your doctor delivers news you didn't see coming.   As commonsense as these warning signs are, they are often the last we notice – or give validity to.
We often handle physical symptoms with the "bite the bullet and work harder" mentality.  No one wants to slow down and become less productive.  Our society is based upon mass-production – yielding maximum effort to achieve maximum results.  We will often attribute these physical changes to the fact that we have just been "working hard," and find such a thing to be of little worry.  That is…until we are faced with a change or test result that is too startling to ignore. But at that point, it is often too late.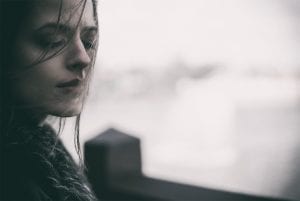 Photographer: Bjoern Hoppen – www.bjoernhoppen.com – IG: @bjoern_hoppen
Model: Ashley BeLoat- IG: @ashleybeloat
Makeup Artistry: Briana de Bengson – www.beautybybriana.com – IG: @beautybybrianamua
You rarely wake up feeling fully rested –
Back to sleep… Maybe you are sleeping non-stop on your days off.  Maybe you are lucky to get four hours each night.  Maybe you sleep a usual amount, but have only nightmares.  Does sleep still leave you with dark circles beneath your eyes?  Do you daydream of the last time you woke feeling restored and ready for your day?  This may be something you need to think about if you are wishing you could repeatedly hit the snooze button.
Your schedule gets out of control –
You find yourself always asking for a raincheck.  "Something" always comes up.  You can't say where you are supposed to be tomorrow until you look at your heavily-marked planner.  You find yourself pushing this here and that there to make room for one thing more.  You've seriously thought about how you could be two places at once…but haven't found the solution. In the meantime, you continue to pile more and more to your ever-growing list of commitments.
Your stress level goes through the ceiling –
You may not even know why, but you always seem to be on-edge.  Everywhere you walk, you find yourself looking over your shoulder.  You find yourself in a state of absent-mindedness too often as you worry about other things that you couldn't leave at work.  You may find yourself in overwhelming panic for no explainable reason.  Or you may be crumbling under the pressure of your six rapidly-approaching deadlines.  For whatever known or unknown reason, you are not yourself.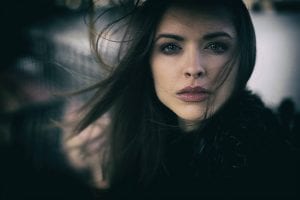 Photographer: Bjoern Hoppen – www.bjoernhoppen.com – IG: @bjoern_hoppen
Model: Ashley BeLoat- IG: @ashleybeloat
Makeup Artistry: Briana de Bengson – www.beautybybriana.com – IG: @beautybybrianamua
These are some of the few yet crucial warning signs that you may need to re-evaluate where you should be spending your time and energy.  I write this from my father's hospital room.  I myself have been referred to a specialist for treatment of an unexpected test result. My two careers have continued to demand much of my time, and I often feel very overwhelmed balancing my jobs and continuing education.  After much introspective examination and intervention from loved ones, I have decided to reinvest in my family, health, relationships, and overall well-being.  After reading this list you may find yourself in a similar state of realization.
Life is a never-ending quest for happiness, peace, achievement, and overall balance.   There are times for sprinting but there are also times for regaining your strength so you can finish the race.  I encourage every artist, model, photographer, and working professional to see to your own needs so that we can not only reach our destinations, but be well enough to enjoy the view when we get there.
Until next time,
Ashley BeLoat – Model, RN, & Actress
Print | Runway | Live TV | Short Film