Featured Photographer – Alexander Šanike Šurlák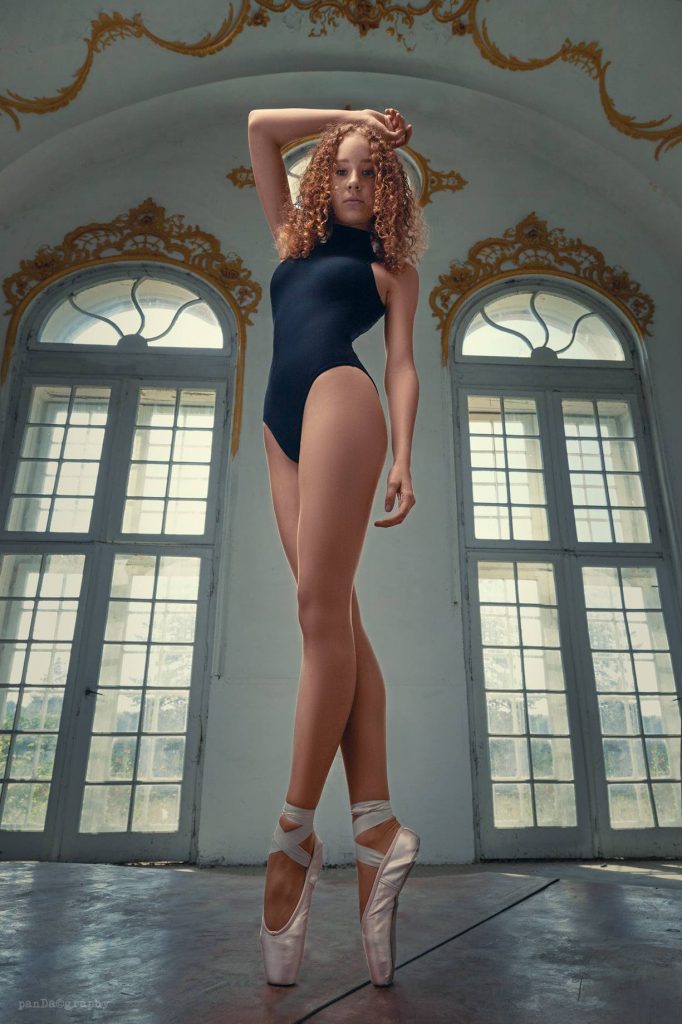 1. Tell us a bit about the image?
Hmmm… I do not know what to say… Every photo I create is a unique artwork. At least to me. In this photo I wanted to show the beauty of a danseuse's long legs in accordance with the straight lines in the photo.
2. What inspired you to take the shot?
I wanted to take a picture in an unusual environment for the dancer, but at the same time to show off the beautifully symmetrical, straight and graceful lines of the female dancer. In general, I have been inspired by the renaissance painters and modern advertising photography for my photos
3. What gear did you use for the shot including lighting?
The Canon 6D Mark II DSLR camera with the prime lens 24 mm was used in this particular shot. Parameters. ISO: 100, F8, Time: 1/160. Well, setting the lights was more difficult. At the top, I had an octabox with a diffuse tarpaulin (soft-box) and a light modifier with a Fomei Power Flash in the height of 4 meters. From the right side of the character-level, I had a softbox with Fomei Power Flash, and the same line-up was set from the left. These two flashes were used to better portray the character.
4. Tell us about the editing process?
The adjustments were simple, as the actual shot itself, and the light was set to my liking. I made all the adjustments in photoshop. Of course, I made some additional edits. I change a little brightness, contrast and played with the colour tonality of the photo. I removed the mess from the right window by simply copying and mirroring the left window to replace the right one. The last major adjustment consisted of a slightly dimmed the luminosity of the background. Also, the female-ballet dancer object was softly lightened.
5. How does this piece reflect you as an artist?
This is a very tough question. I like simple and clean photos. I like to work and experiment with the lights and shadows, but my artworks are dark-lighting style-oriented, as you already could notice. I also try to reflect on my work the ideas that are in my imagination. I love to create portraits creatively and unconventionally. Perhaps, the most appealing to me is, that I truly love taking portraits pictures with a wide focus lens, and actually almost everything else as well. In short, I am enthusiastic about working with the perspective.

facebook: https://www.facebook.com/pandagraphys/
net: www.pandagraphy.sk
instagram: https://www.instagram.com/pandagraphy.sk/