Featured Photographer – Emily Stone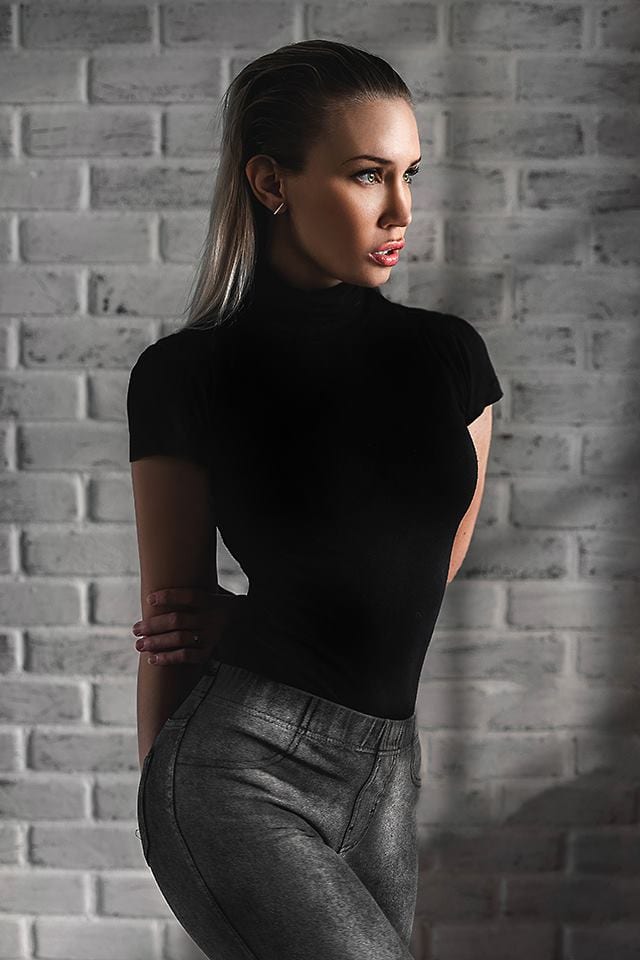 Question:
Tell us a bit about the image
Answer:
1. This shot was taken in my loungeroom (while my 8 month old son played on the floor at my feet) infront of the large bay windows that I fell in love with when we first inspected the house.
Question:
What inspired you to take the shot?
Answer:
The window and the light that pours through it around 10am – I watch it every day and think "something high contrast – a model in black against that white wall – would look awesome in the right light".
Question:
What gear did you use for the shot including lighting?
Answer:
I used a tripod, remote shutter release, Canon 6D + 50MM 1.4. Natural light.
Question:
Tell us about the editing process?
Answer:
I used my own preset to lay down the base tones in Lightroom, then dodged and burned in Photoshop.
Question:
How does this piece reflect you as an artist
Answer:
Self portraits can be reflective of the artist but also demonstrative of an emotion. A lot of my work – and particularly my self portraits – focus on emotions rather than a portrayal of myself as the model. I like this piece in particular because unlike a lot of my self portraits, it is simple, open to interpretation, and shows who I am, just as myself.
If you would like to continue to follow Emily's work, check out her pages
www.stoneandseaphotography.com
www.facebook.com/stoneandsea